Transition Year Day

Youth Ministry

Youth Ministry

Fr Ciaran O'Callaghan and Rev Ken Newell

Transition Year Day

Sanctuary

Altar Servers
3d slider slice box
A special Mass in Our Lady & St. Brendan's Church on June 30th at 6.30pm to celebrate significant anniversaries of marriage, e.g. 20th, 25th, 30th, Gold & Diamond Wedding Jubilees. Followed by refreshments in the Pastoral Centre. Please spread the word also to those who were married in our parish and are now living elsewhere. Please give names into the Parish Office by Tuesday June 26th.
Our Diary is now open. The 10am Mass each Sunday will be offered for the people of the Parish. Sunday Masses at 11.15am & 12.30pm will be available for Anniversary and other bookings. It would be helpful if you have provisionally booked a Mass to confirm the booking in the Parish Office with the Mass Offering: otherwise we can offer the Mass to another family.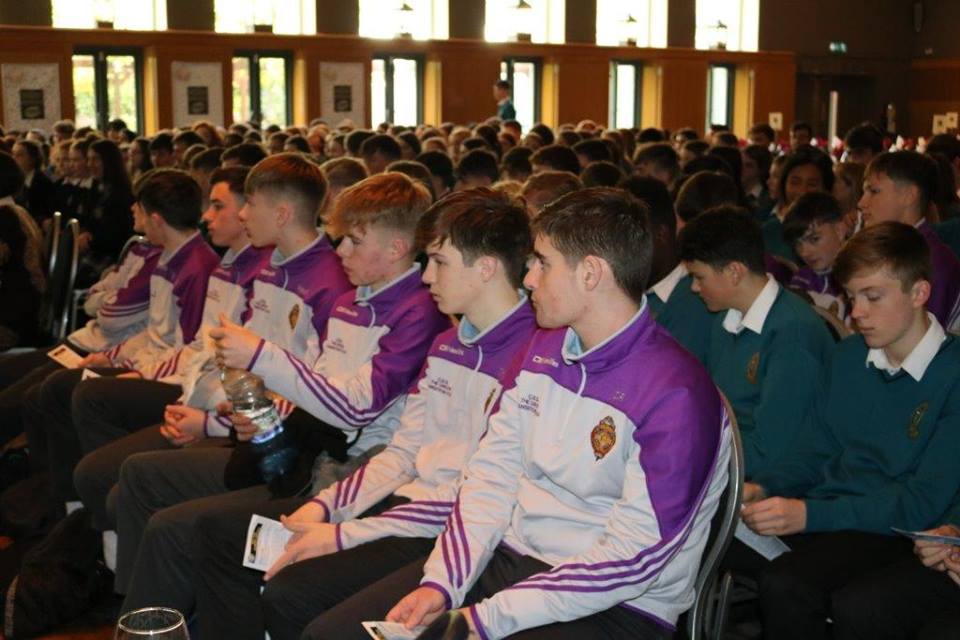 was a great success last week. We had 210 Transition Year students from Tralee in the Ballyroe Hotel. We had inputs from the SMA Team on Climate Justice, the Tralee Youth Ministry Group and Elma Walsh speaking about Donal Walsh and his message. The SMA Team spoke about their Thumb-Print campaign (picture below). Well done to all who were invloved.