Sunday October 13th - 28th Sunday in Ordinary Time
First Reading Namaan, powerful commander of the Syrian army, suffered from leprosy. Initially, he was annoyed that the prophet Elisha asked him merely to take a dip in the river Jordan. Surely something more dramatic was needed, for the healing of a great man? But God's power works through the simplest of actions!
Second Reading The wonderful confidence of the apostle: he may be in chains, but God's Word cannot be chained. Our circumstances may seem to oppress us, but nothing can tie down the Word of God.
Gospel Jesus, especially in Luke's Gospel, loves to tell stories that portray the despised in a good light. Our respectability is of limited significance to the Lord, who has a special place in his heart for the wretched and the outcast.
.
The boxes of envelopes for 2016 will be delivered to households in the Parish this week. This fund has enabled us to continue projects in the Church and Pastoral Centre such as live-streaming, painting and ground works. Your generosity is very much appreciated.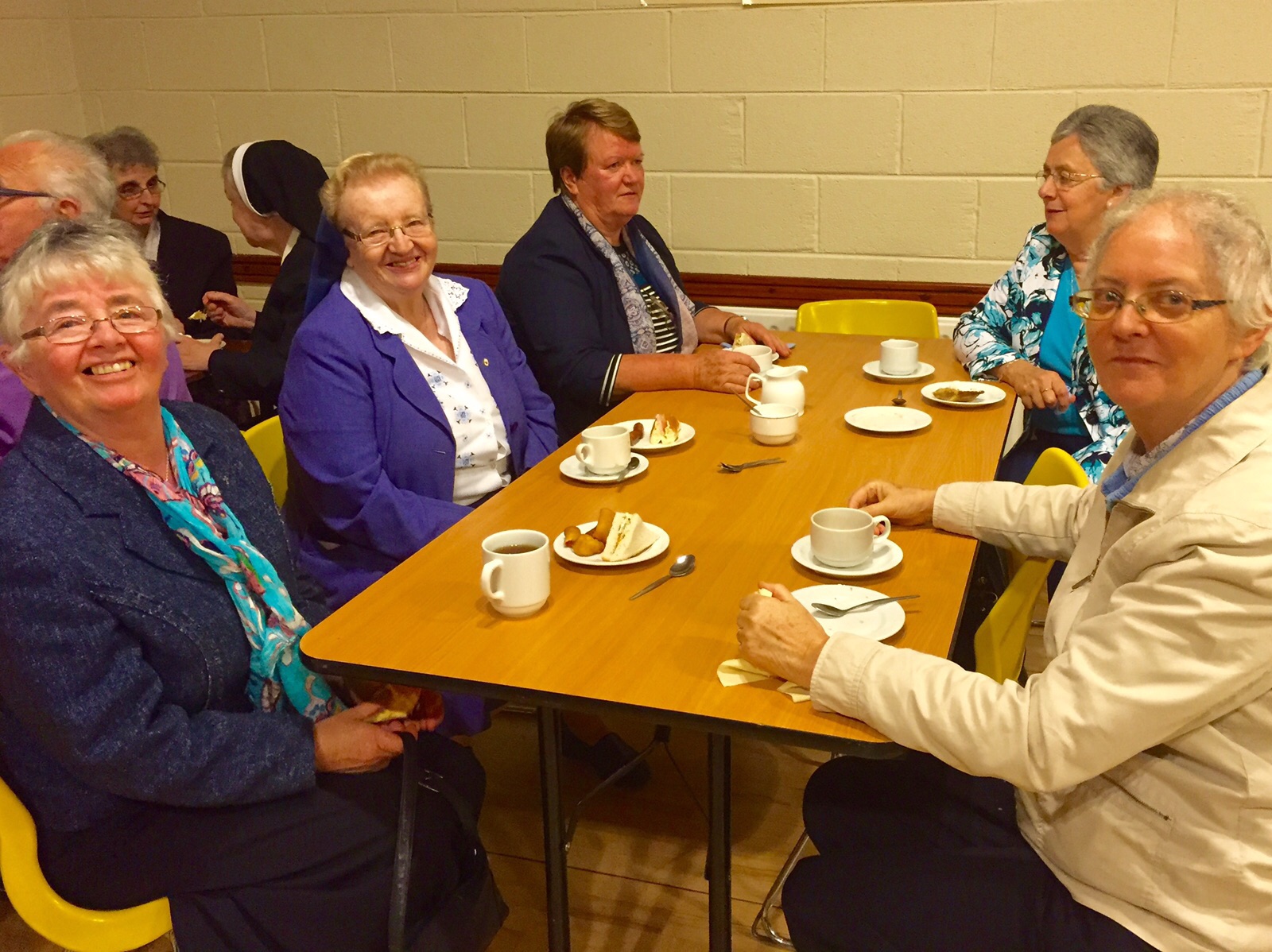 Photos taken in The Pastoral Centre after the Vigil mass on Saturday October 3rd to mark the Year of Consecrated Life.
More photos in the Photo Gallery