Sunday August 18th - 20th Sunday in Ordinary Time
First Reading Sometimes the true prophet must speak words that wound. The people accuse Jeremiah of disheartening people with his teachings.
Second Reading We are not alone in the drama of discipleship. Others have gone before us. We are surrounded by a great cloud of witnesses.
Gospel We might rather tame the Lord's word, keep it reasonable, sensible and balanced. But Jesus wants to set the world on fire!
The boxes of envelopes for 2016 will be delivered to households in the Parish this week. This fund has enabled us to continue projects in the Church and Pastoral Centre such as live-streaming, painting and ground works. Your generosity is very much appreciated.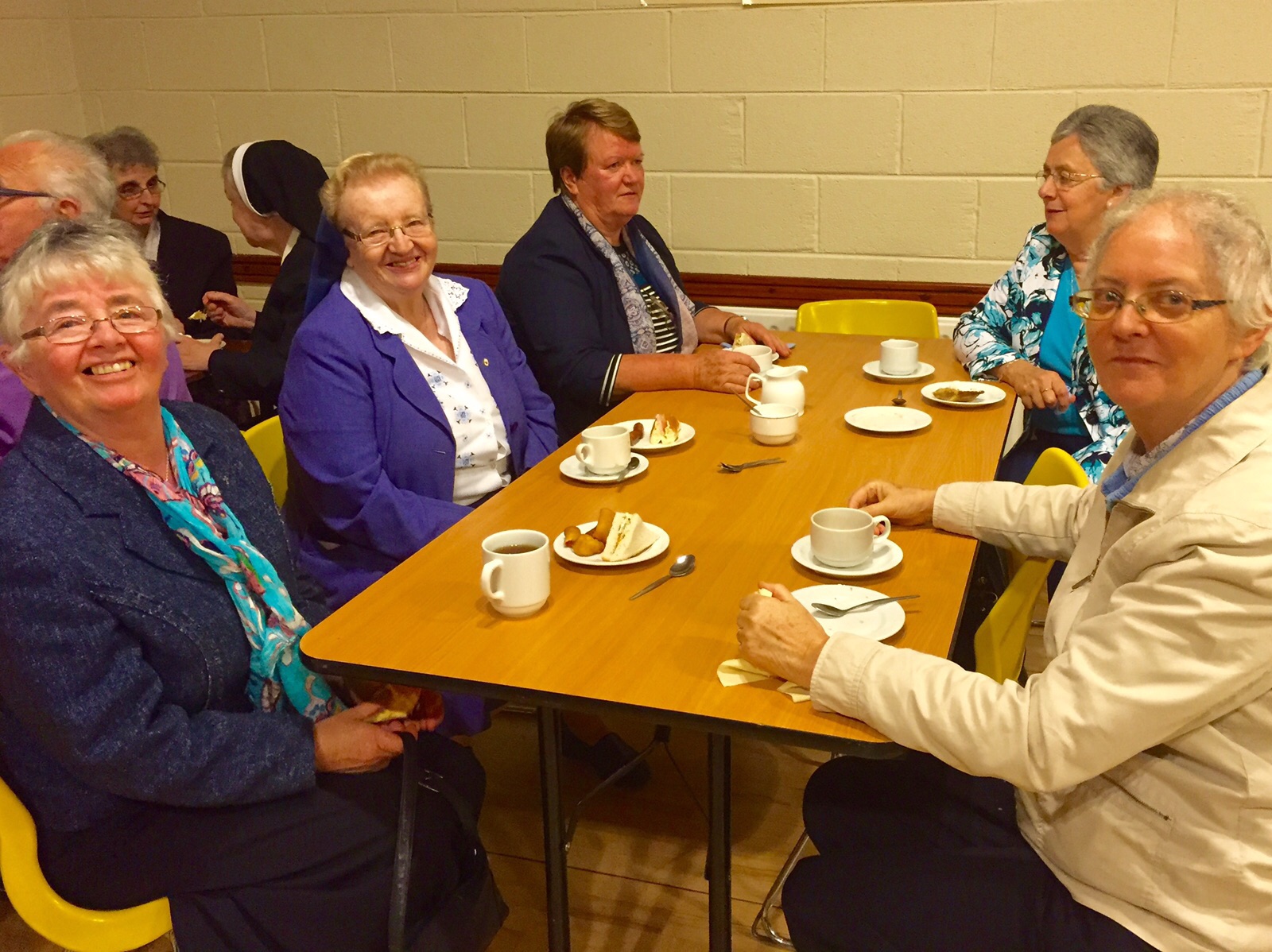 Photos taken in The Pastoral Centre after the Vigil mass on Saturday October 3rd to mark the Year of Consecrated Life.
More photos in the Photo Gallery