The new Pastoral Plan was launched on Monday November 30th. This Pastoral Plan has outlined three specific goals for the next five years.
1) Develop welcoming faith filled communities relevant to the age we live in. 2) Enable people to deepen their faith and proclaim the Good News of Jesus. 3) Be a catalyst for compassion and justice.
Each of the three goals has a number of specific actions, so that the fruits of the plan are seen, not just in our churches, but also in our communities and in the lives of all who believe in Jesus. The full text of the plan is available on http://www.dioceseofkerry.ie/
Tralee Pastoral Area held a day of reflection and personal development for Transition Year students in the Pastoral Area in the Ballyroe Heights Hotel on Tuesday November 10th.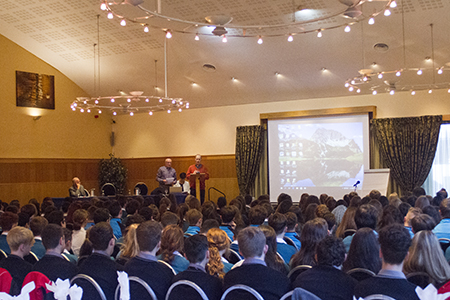 Photo shows Fr. Padraig addressing the 250 students, with Fr. Patsy preparing to lead the group in the opening prayer.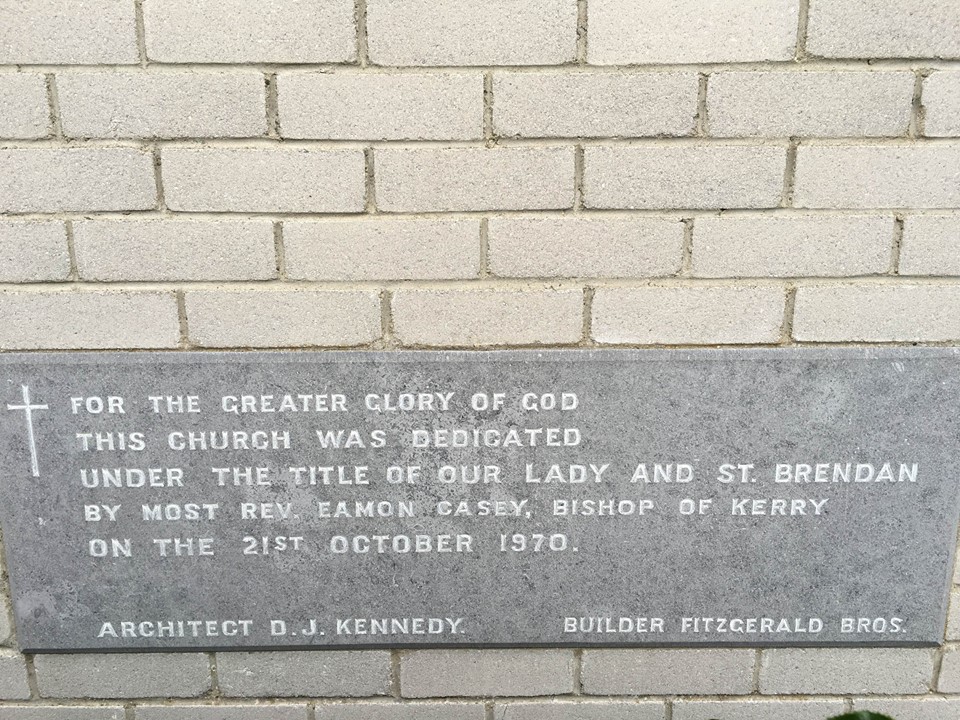 Last week marked the 45th anniversary of the dedication of our church (Oct 21st 1970) and the 30th anniversary of the establishment of our parish (Oct 19th 1985). We remember all those who were part of these two momentous events and remember them in our prayers.

The photos include the date of the dedication, the booklet of the ceremony of inauguration of the parish, the first PP, Fr Pat Horgan and his two curates at that time, Fr Michael Fleming and Fr Danny Broderick.
Broadcaster Charlie Bird has described Irish missionaries as "incredible, remarkable people" and said that Irish people would be as "proud" of them as he is if they had the opportunity to meet them.
World Missions Ireland is the official mission outreach of the Catholic Church in Ireland.For more information see www.wmi.ie
We wish to welcome Fr. Marijan Vukov, (pronounced as Marian Vu-Cove), a native of Croatia who is studying in Rome. He will be with us for three weeks and we hope he will enjoy the hospitality of Tralee and Co. Kerry! ST