The Transition Year pupils from CBS, Gael Colaiste, Mercy Mounthawk and Presentation Schools gathered in the Ballyroe Hotel for a day hosted by the parishes of Our Lady & St Brendan's, St Johns and The Spa on Tuesday November 18th. The theme for the day was "Hope". Guest speakers included Sr Concilio and four young people who are in recovery from various addictions; Fionnbar Walsh spoke about the message of Donal Walsh and Ger Hanley, a soccer player in Galway spoke about his faith and his life as a young person. The day was organised by the our Parish Pastoral Council as well as some members from St John's Parish.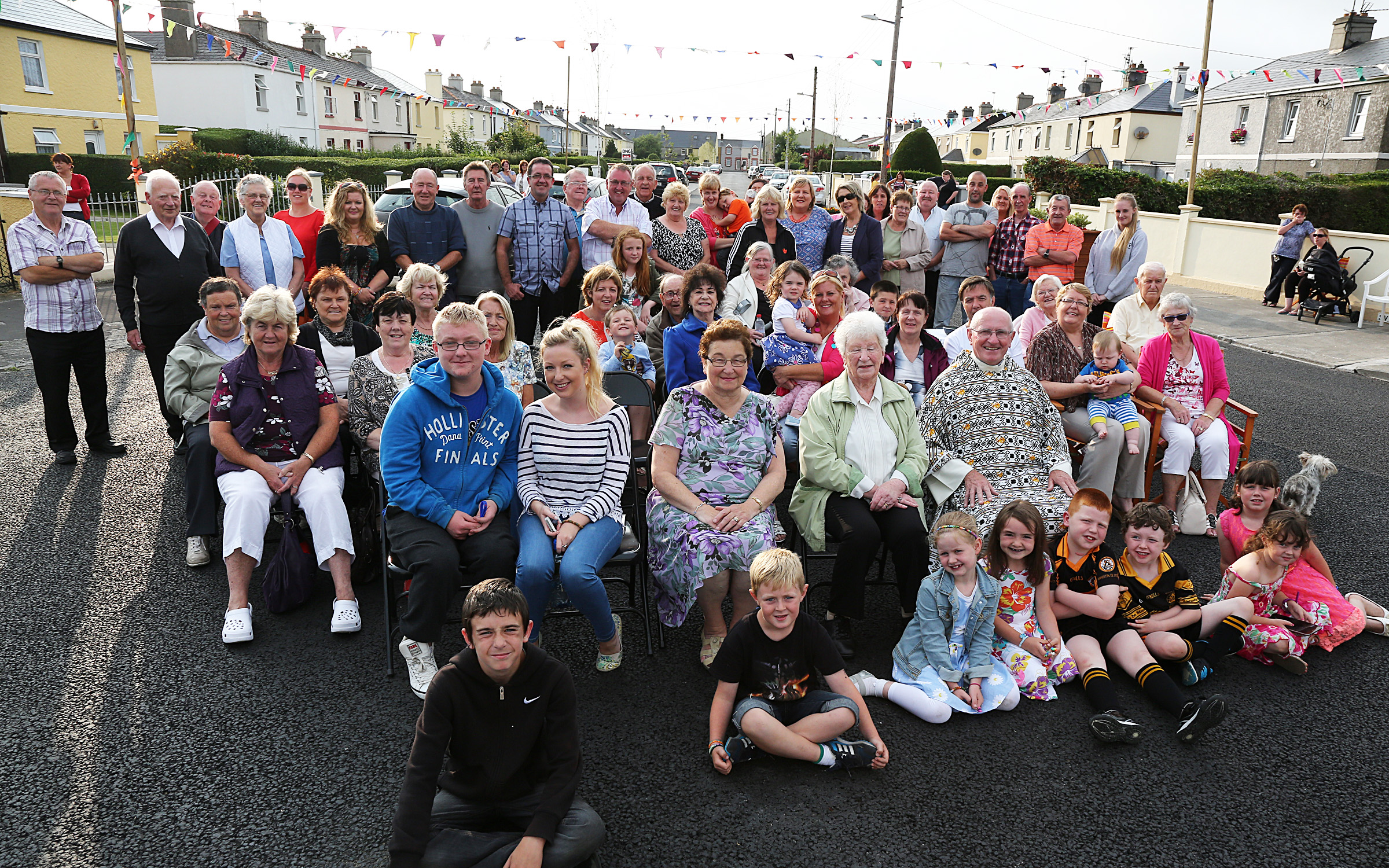 Photo: Casements Avenue Mass (c) Seán Cleary.
Masses were held in various locations in the Parish throughout the year. Many thanks to those who organised the masses as well as those who attended and made them such wonderful occasions.
A special thanks to Seán Cleary who photographed many of the masses and these photops can be seen in the photogallery.
County Champions!!
Best of luck in the Munster Championship Semi Final in a couple of weeks.
As a Parish Community, we are very aware how important Church gate collections are to support the work of organisations. Since the car park is on the church grounds rather than along the public roadway, there is a tradition at our church for collections to take place at the church doors. More importantly, we recognise the respect that is due to all who attend our weekend Masses, and their right to enter the church without
feeling any compulsion to contribute to these collections. One of the conditions on the permits states that "obstruction of persons entering or leaving church services is prohibited."
This issue has recently been discussed by our Parish Pastoral Council, our Finance Committee and a sample group of voluntary collectors. We have proposed a fair and moderate solution. Two guidelines:
1. We are asking collectors (usually four) to stand near the doors, on the paving slabs marked by an 'X'.
2. The area under each canopy, at the main door and the side doors, should be kept clear of collectors so as not to obstruct people entering the church. This is to allow collections to take place near the church doors but without obstructing people entering the church for Mass.
We earnestly encourage the co-operation of all clubs, organisations and voluntary groups. We ask that all collectors are informed of these procedures